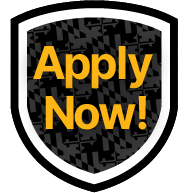 UMBC welcomes our international students. UMBC is a diverse and active campus and we have a large international student population.
To apply to UMBC, international students will need to submit application documents as early as possible.
General Requirements
---
Generally, international applicants must be in a Master's or Ph.D program. International students residing in the United States who have a pertinent immigration status, meet the required language proficiency, and possess appropriate academic preparation may be considered for non-degree or certificate status. International applicants are required to provide an official English language transcript and a native language transcript from each post-secondary institution attended. Each set of documents must list subjects studied, grades or marks received and rank in class or division.
The UMBC Graduate School will accept official WES ICAP Course-by-Course evaluations as fulfillment of the requirement for official transcripts in the admissions process. The WES evaluation is optional. The Graduate School needs to receive either an official WES evaluation or official transcripts. The WES ICAP Course-by-Course evaluation includes copies of the official transcripts and degree certificates that have been verified by WES, and it includes a course-by-course evaluation. The evaluation must be sent directly from WES to the UMBC Graduate School in order to be considered official.
Coronavirus (COVID-19) is impacting test score availability. For more information please click here.
Flexible Launch Program – Starting Fall 2020, UMBC will be offering eligible master's degree students in select programs the ability to start their MA/MS/MPS degree program online through the Flexible Launch program. The Flexible Launch program is ideal for students who may be impacted by travel restrictions or visa delays. Students who participate in the program will have the ability to take up to three courses online during the fall semester and then continue their studies in-person at UMBC starting the Spring 2021 semester.
English Proficiency
---
An English proficiency test is required for most international students. The Graduate School has a minimum TOEFL score of 80, but certain academic programs may require a higher score. MyBest scores and single date test scores for the TOEFL are both acceptable. Our ETS institution code is 5835.
The IELTS minimum is a total score of 6.5 for students wishing to study at UMBC. A minimum score of 53 is required on the PTE Academic test. Please refer to our available Programs & Degrees for specific admission requirements.
For the Spring 2022 application cycle, select programs will also be accepting the Duolingo English test. As compared to an 80 TOEFL score or a 6.5 IELTS score, the Duolingo minimum score is 105. To find out whether your program will accept your Duolingo results, please contact your Graduate Program Coordinator directly.
Exceptions to the English Proficiency Requirement
Students who completed their education in an English-speaking country or institution may be exempt from this requirement, per the guidelines listed here.
Receiving your I-20
---
Admitted international students must receive their I-20 (required immigration document) from UMBC International Student and Scholar Services. Students should request their I-20 through the ISSS portal. More information about the I-20 and financial requirements can be found here. Contact ISSS (isss@umbc.edu) for more information about I-20 requirements.
Program Plan Change
---
The Graduate School will not consider a program plan change request until the student has at least one semester of coursework completed. Any program plan change request will need to be approved by multiple academic departments, including the student's current program, as well as the program to which the student is requesting the change. Grades, course relevance, and other factors will be considered before any change is approved.
Newly admitted graduate students are not eligible for a program plan change.