A "traditional" graduate student may be defined as a full-time student that comes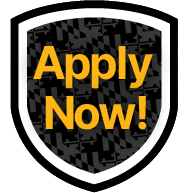 to graduate school immediately following their undergraduate career. That being said, many graduate students can be classified as 'non-traditional' and we especially welcome students from all stages of life and professional or academic progress. We understand and appreciate the work-life balance that goes into pursuing a degree, raising a family, and growing a career.
Continuing Professionals
---
Whether you have a career and are looking to further your professional development, or have taken a leave from academia and want to take your life in a new direction, we here at UMBC are ready to help you reach your new goals. The Division of Professional Studies can help you identify the best program for you to reach the next level of your career.
Military Servicepeople
---
With our campuses so close to the nation's capital and federal organizations, we welcome prospective applicants from United States military services to consider continuing their education to enhance their careers or to prepare them for life after their service duty.
Ambitious Undergrads
---
We also encourage our ambitious degree-bound undergraduates to consider our Accelerated Program and to consider taking graduate courses for credit. This provides a jump-start for any up-and-coming student thinking about continuing with their academic career.
Visiting Students
---
Current students at other universities may benefit from the research faculty and academic work happening at UMBC. In conjunction with the other University System of Maryland (USM) colleges, we offer an Inter-Institutional Enrollment program that allows visiting students to take courses here while being administered by their home institution.
Life-Time Learners
---
A life-time of learning does not have to stop at retirement. Continuing to learn and develop yourself in your golden years is exactly why UMBC supports the Golden ID program for our Maryland residents who are at least 60 years young.
Apply today to become part of the UMBC family!