Program Description
The M.S. degree in Applied Molecular Biology is designed to be completed in two semesters for holders of a baccalaureate degree. In addition, UMBC undergraduates majoring in Biological Sciences or in Biochemistry and Molecular Biology may participate in the Accelerated Program that requires a minimum of one semester in the Graduate School after the bachelor's degree has been obtained; 9-12 credits may count toward both degrees.
---
Degrees Offered: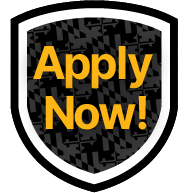 M.S.
Tracks/Concentrations:  N/A
Department:  Biological Sciences
Part-Time or Full-Time:  Part-time and Full-Time
Online or On Campus:  On-campus
---
Admissions Requirements
GRE General Test waived for Fall 2021 applicants, optional for subsequent semesters
Undergraduate training in organic chemistry, general biology, genetics, cell biology, physics, and calculus; recommend having taken a biochemistry course; recommend undergraduate major in biochemistry, chemistry, chemical engineering, microbiology, molecular biology, or the biological sciences.
Term of Admission: Fall
Domestic Application Deadlines: January 1
International Application Deadlines: January 1
---
Contact Us
Main Contact Info:  410-455-3669 (UMBC)
Graduate Program Director:
Michelle Starz-Gaiano, 410-455-2217, starz@umbc.edu
Graduate Program Coordinator:
Brandy Darcey, 410-455-3669, bdarcey@umbc.edu