Program Description
UMBC's Biotechnology curriculum is intended to address changes in the needs of the biotechnology industry through experiential learning. The curriculum provides advanced instruction in the life sciences, along with coursework in regulatory affairs, leadership, management, and financial management in a life science-oriented business.
---
Degrees Offered: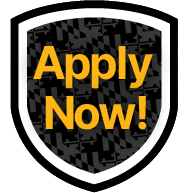 M.P.S.
Certificate in Biotechnology Management
Certificate in Biochemical Regulatory Engineering
Department: College of Natural and Mathematical Sciences
Part-Time or Full-Time:  Full-time and Part-Time
Online or On Campus:  Both (Shady Grove only)
---
Admissions Requirements
A bachelor's degree in science, engineering, or any subject with sufficient coursework in relevant life science topics such as foundations of biology and organic chemistry OR a bachelor's degree in any subject combined with work experience in the life sciences.
Application Requirements:
3.0 GPA or above on a 4.0 scale
Statement outlining the student's goals and expectations in the program
Current, industry formatted resume
Official transcripts from each college & university previously attended
Optional Documents:
Professional letters of recommendation
GRE test is not required
Additional International Requirements:
Term of Admission: Fall, Spring, and Summer
Application Deadlines:
August 1 for Fall admission
December 1 for Spring admission
May 1 for Summer admission (Domestic Applicants Only)
---
Contact Us
Graduate Program Director:
Mark Schenerman, mark01@umbc.edu
Graduate Program Coordinator:

Karina Jenkins, 301-738-6285, sgprofessionalprograms@umbc.edu