Program Description
The MPS program prepares working professionals in both small and large organizations who have an interest in incorporating entrepreneurial thinking and innovative practices into their workplace or community. The program will also be of great value to those with an interest in starting their own company or driving social change through innovation. Core courses will provide students with an understanding of the fundamental building blocks for driving innovation.
Beyond the core courses, three pathways will allow students to specialize in one of three areas: social entrepreneur, technical entrepreneur and intra entrepreneur.
---
Graduate Certificates in Professional Studies:
Entrepreneurship:
This certificate has an emphasis on building an entrepreneurial mindset in sales and marketing. Students
will learn the tools necessary to apply entrepreneurial thinking in their work and life.
Innovation:
This certificate has an emphasis on diffusing innovation and design thinking. Students will learn to
successfully harness, promote and diffuse innovation and innovation mindset across all levels of an
organization.
Leadership:
This certificate has an emphasis on team-building, management, communication, and building an
organizational culture of resilience. Students will learn effective management and communication skills
through case study-analysis, reading, class discussion and role-playing.
---
Degrees Offered: M.P.S.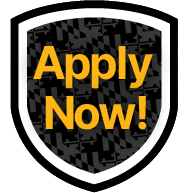 Certificates: 
Entrepreneurship P.B.C.
Innovation P.B.C.
Leadership P.B.C.
Department:  College of Natural and Mathematical Sciences
Part-Time or Full-Time:  Full-time and Part-Time
Online or On Campus:  On Campus
---
Admissions Requirements
A bachelor's degree (in any subject) and 3.0 GPA. English proficiency testing (TOEFL/ IELTS) is required for international students. Please visit our website for detailed admissions requirements.
Term of Admission: Fall and Spring
---
Contact Us
Graduate Program Director:
Gib Mason, 443-562-7912, gibmason@umbc.edu
Graduate Program Coordinator: