Program Description
UMBC's INTERMEDIA+DIGITAL ARTS (IMDA) M.F.A. Program is where interdisciplinary artists seek to expand or reinvent their professional practice. The IMDA program is committed to art that poses unique conceptual and social challenges while offering an environment that provides artists a studio, teaching opportunities, courses in emerging methods, contemporary art and theory, engaged faculty, premier visiting artists and high-end research centers that are typical of a research university.
---
Degrees Offered:  M.F.A.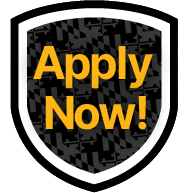 Tracks/Concentrations:  N/A
Department:  Visual Art
Part-Time or Full-Time:  Full-time
Online or On Campus:  On Campus
---
Admissions Requirements
Portfolio of creative work; list of creative works; artist's statement; curriculum vitae; letters of reference and transcripts. TOEFL is required for international students, no GRE's are required.
All applicants must submit an application to both the Graduate School, from the above link, and a portfolio of creative work to the Visual Arts Department through Slideroom.
Term of Admission: Fall Only
Application Deadline (Domestic): February 1
Application Deadline (International): February 1
---
Contact Us
Main Contact Info:  410-455-2150 (UMBC)
Graduate Program Director:
Kelley Bell, kbell2@umbc.edu, 410-455-2150
Graduate Program Coordinator:
Elizabeth Yashnyk, eyashnyk@umbc.edu