Program Description
The goal of the program prepares students with technical expertise in key aspects of product realization, with a focus on product development informed by the organizational, logistic, and technical requirements of current manufacturing processes and methods. The program also intends to provide hands-on experience with a selection fabrication tools for an improved understanding of the capability of each manufacturing process.
The four courses, focused on critical aspects of product development and manufacturing, are complementary to programs in Engineering Management, Systems Engineering, and Mechanical Engineering.
---
Degrees Offered: Certificate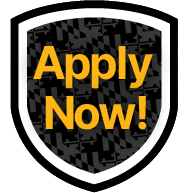 Tracks/Concentrations:  N/A
Department: Mechanical Engineering
Part-Time or Full-Time:  Full-time and Part-Time
Online or On Campus:  On Campus
---
Admissions Requirements
A bachelor's degree in a Technical background, Marketing, Industrial Design and similar disciplines. Note: Engineering background not necessary with appropriate experience; 3-5 years of experience in product and systems development. English proficiency testing (TOEFL/ IELTS) is required for international students. Please visit our website for detailed admissions requirements.
Term of Admission: Fall and Spring
---
Contact Us
Graduate Program Director:
Dr. Woodrow Winchester, III, wwwiii@umbc.edu
Graduate Program Coordinator:
Kim Edmonds, 410-455-3445, ipdm@umbc.edu