Program Description
The Department of Mechanical Engineering offers courses of study leading to M.S. and Ph.D. degrees. The department offers an Accelerated Program for students who wish to combine their undergraduate studies with a master's degree and thesis. Graduate certificates in Mechatronics and in Computational Thermal/Fluid Dynamics consist of a sequence of four graduate courses in a specific technical area. Credits from a graduate certificate apply to the M.S. degree program.
---
Degrees Offered: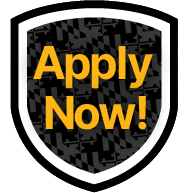 Ph.D.
M.S.
Post-Baccalaureate Certificate in Computational Thermal/Fluid Dynamics
Tracks/Concentrations: 
Biomechanical Engineering
Design, Manufacturing and Engineering Systems
Solid Mechanics and Materials Engineering
Thermal/Fluid Sciences
Department:  Mechanical Engineering
Part-Time or Full-Time:  Full-time, Part-Time
Online or On Campus:  On Campus
---
Admissions Requirements
Required for domestic students:
Undergraduate GPA required: for MS Program >= 3.0 ; for PhD Program >= 3.3 (on 4.0 scale)
GRE Test is not required
Required for international students:
GRE: Minimum Quantitative Score: MS = 148; PhD = 153
TOEFL: Minimum 80 (IBT) or IELTS 6.5 (No Provisional English Proficiency Admissions provided)
Undergraduate GPA required for: MS >= 3.0 ; PhD >= 3.3 (on 4.0 scale).
Undergraduate degree in mechanical, aerospace, environmental, or chemical engineering strongly recommended.
Term of Admission: Fall and Spring
For best consideration for assistantship funding, apply by February 1 for Fall admission or by September 1 for Spring admission.  The regular deadline for applications for Fall admission is July 15; for Spring admission it is November 15.  International students should be aware of the time needed to obtain any travel documents and adjust their application submission schedule to accommodate those needs.  The UMBC International Education Services website has some helpful information.
---
Contact Us
Main Contact Info: 410-455-3330
Graduate Program Director:
Carlos Romero-Talamas, 410-455-8049, romero@umbc.edu
Graduate Program Coordinator:
Connie Bailey, 410-455-3357, conniebailey@umbc.edu