Program Description
M.P.S.: Cybersecurity:
The MPS is designed to prepare computer science, information systems, and other technical professionals to fill management and leadership roles in cybersecurity. This interdisciplinary degree program gives security professionals the range of knowledge and skills needed to be successful as managers in the emerging field of cybersecurity. Coursework includes a blend of management/legal/business courses with more technically focused courses.
Graduate Certificates in Professional Studies:
Cybersecurity Strategy and Policy:
This four-course graduate certificate can be completed in a year. Because these courses are not technical, this program is available to students with a variety of undergraduate backgrounds. Students may choose to take this certificate by itself, or they may take this certificate and then later complete the master's. If a student is accepted into the M.P.S.: Cybersecurity, all four certificate courses count toward that degree.
Cybersecurity Operations:
This four-course post-baccalaureate certificate is oriented towards students seeking broad exposure to cybersecurity principles, best practices, and technologies, and can be completed in a year. This certificate includes three required cybersecurity courses and one student-selected exploratory elective on a cybersecurity topic of interest or professional relevance.
---
Degrees Offered: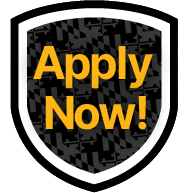 M.P.S.
Certificates:
Cybersecurity Strategy and Policy
Cybersecurity Operations
Digital Forensics
Tracks/Concentrations:  N/A
Department: Computer Science and Electrical Engineering
Part-Time or Full-Time:  Full-time and Part-Time
Online or On Campus:  On Campus
---
Admissions Requirements
A bachelor's degree in Computer Science, Computer Engineering, Electrical Engineering, Math, or Information Systems. Applicants to the MPS degree program are expected to have current IT or cybersecurity industry experience and/or a solid academic background in computer science, information systems, or a field related to working in cybersecurity. Those without such backgrounds must demonstrate other relevant professional or academic expertise that may qualify them for admission.
Application Requirements:
A 3.0 GPA or above on a 4.0 scale
Statement outlining the student's goals and expectations in the program.
Current resume
Recommendation letters (optional)
Official transcript(s) from each college & university attended
GRE is not required.