Post-Baccalaureate Certificate Programs
---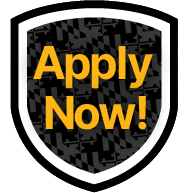 UMBC offers several post-baccalaureate certificates, which have been approved by the Maryland Higher Education Commission. If you are not already a UMBC graduate student, you must apply to be considered for a certificate program. Please note that a certificate is not the same as a degree, but earning a certificate can enhance your knowledge and perhaps your career prospects.
As a certificate applicant you will be asked to provide an official transcript from your bachelor's degree granting institution, and depending on the program, you may be required to submit additional materials, such as letters of recommendations. A 3.0 undergraduate GPA is required for consideration, unless this requirement is waived. For more information, please contact the specific academic department.
If you are a current UMBC graduate student and wish to obtain a certificate while you are pursuing a higher degree (Master's or PhD), please use our Application for PBC Enrollment form and submit to Kathie Nee (nee@umbc.edu) in the Graduate School upon obtaining the required signatures.
Available certificate programs are listed along with our degree programs.
Non-Degree Seeking Students
---
If you wish to apply as a non-degree student, please apply online today. In addition to the application, the Graduate School will need an unofficial copy of your undergraduate degree transcript to confirm that you have a bachelor's degree from an accredited institution.
Non degree seeking students will be permitted to register five (5) business days before the start of classes. This policy has been developed to give earlier access to our degree seeking students in high demand courses.